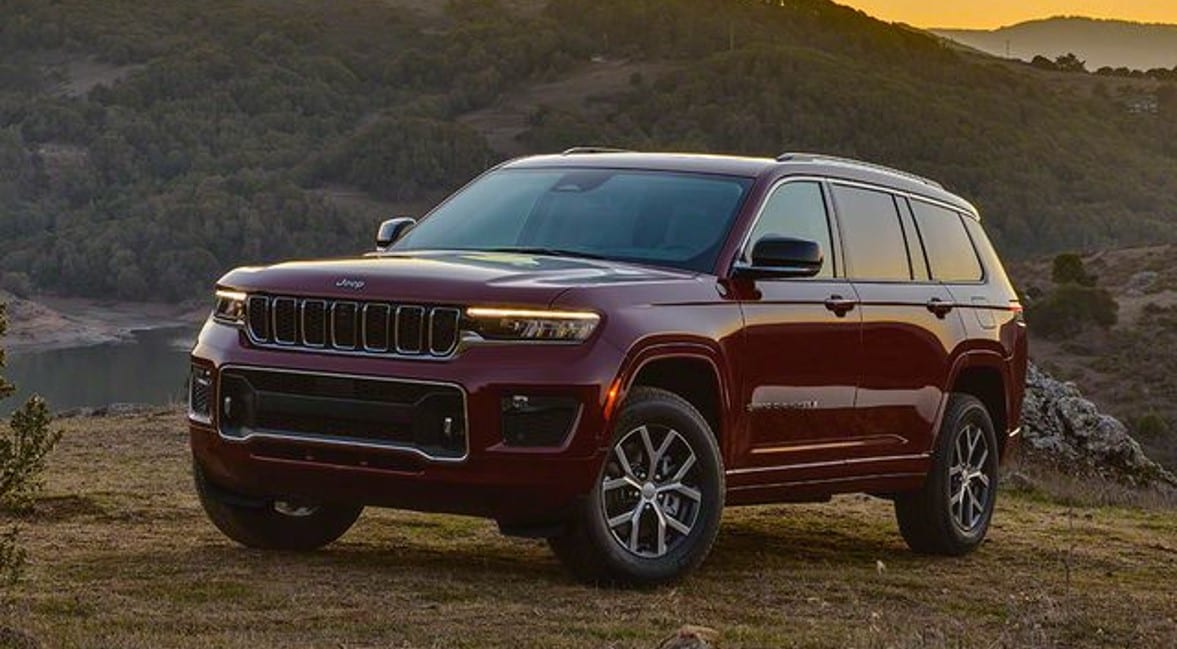 What do we know about what's coming in 2022 for the Jeep Grand Cherokee?
If you're like many Jeep Brand fans from Boston, MA to Providence, RI, then you're always eager to see what's on the horizon for the Jeep Grand Cherokee. For its 2022 model year, the new Jeep Grand Cherokee will be completely new, built off the Giorgio platform that underpins Alfa Romeo's Stelvio and Guilia. Although the Stelvio and Guilia aren't known for their off-road capabilities, they drive exceptionally well and have fantastic handling. If you don't believe me, take one for a ride!
With its confident and comfortable road manners, the Giorgio platform is a natural fit for the redesigned Jeep Grand Cherokee, allowing it to offer the refinement and drivability that shoppers from Franklin to Attleboro, MA have come to expect from the Jeep Grand Cherokee. The Jeep Brand engineers do 'off-road' better than anyone, so we can be guaranteed that the 2022 Grand Cherokee will boast plenty of capability with its Trail Rated equipment.
Now, this two-row SUV is not to be confused with the three-row 2021 Jeep Grand Cherokee L, which is set to debut at our Worcester, MA dealership sometime in the spring of 2021 and offers room for up to seven passengers. Rather, the 2022 Jeep Grand Cherokee is the culmination of the Jeep Brand's development efforts, heralding a new era for this five-passenger SUV that'll be available alongside its more capacious Jeep Brand SUV sibling.
2022 Jeep Grand Cherokee Engine Choices
By all indications, the new 2022 Jeep Grand Cherokee will have its drivers choosing between one of four engine options. At the entry level, the new 2022 Jeep Grand Cherokee will offer a 3.6-liter Pentastar V6 engine. Boasting up to 290-horsepower, this stout powertrain will not leave its drivers wanting when tackling daily driving tasks around the greater Mendon and Norwood, MA areas. Rear-wheel drive will likely be standard, but as with any new Jeep Brand SUV, you'll have the option of swapping that out for any number of outstanding Jeep Brand 4x4 systems to add rugged capability and improve traction and control in inclement weather conditions.
Of course, if you're on the lookout for a brawnier breed of Jeep Brand SUV, you can always outfit the 2022 Jeep Grand Cherokee with its available 5.7-liter HEMI® V8 engine. Offering up to 357 horsepower, this engine will surely be popular with Worcester drivers who want more out of their time on the open road.
Other notable engine options include two efficient powertrains motivated by a turbocharged 2.0-liter four-cylinder engine and a 3.0-liter turbo diesel V6 engine, but the smart money says that the most exciting addition to the 2022 Jeep Grand Cherokee powertrain lineup with be a variant of the hybrid electric 4xe powertrain equipped to the new Jeep Wrangler.
2022 Jeep Grand Cherokee Tech and Amenities
There will likely be larger screens available than the current 8.4-inch UConnect unit. A 10.1-inch UConnect 5 screen will be available in higher trim series. This larger screen is already coming online with the 2021 Dodge Durango. When it comes to screen size, bigger is usually better. As always, you can expect Apple CarPlay and Android Auto integration, as well as integrated navigation on some trim levels. And when you add in the expected 10.3-inch customizable digital instrumentation cluster, 10-inch head-up display, and premium touches like available quilted leather upholstery and real-time weather and traffic updates, the new 2022 Jeep Grand Cherokee is undoubtedly poised to give even luxury SUVs a run for their money when it makes its grand debut later this year. Want to be one of the first to test drive the 2022 Jeep Grand Cherokee? Reserve your spot to test drive one today at our Jeep Brand dealership in Worcester, MA.
All information and pricing is approximate and subject to change. While every effort has been made to ensure we display accurate information Planet CJDR is not responsible for misprints, typographical or factual errors on the site. If questions arise please directly contact Planet CJDR who can confirm all current information and offerings. This information is copyright protected and may not be used in whole or in part without express written permission of Planet Chrysler Jeep Dodge Ram.