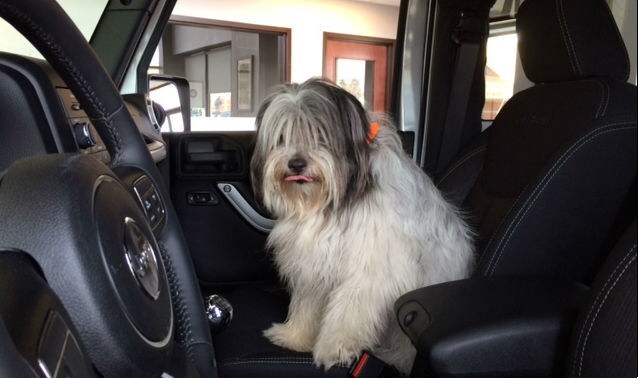 Dog is my copilot. That's Otis.
Most dealerships would be afraid to publicize the steps they follow when working with a customer. At Planet, we tell you so you know exactly what to expect. No pressure, No polyester, No problems!
Step 1: Be a First-Class Person
Make good decisions about your health, family, and career so you're ready to serve.
Step 2: Warm Welcome
Learn each guest's name and thank them for considering Planet.
Step 3: Get to Know your Guests
Learn about their needs, budget, and special circumstances.
Step 4: Select a Vehicle
Discover the vehicle that makes the most sense.
Step 5: Demonstrate the Vehicle
Show the features that fit the guests' needs and confirm that the vehicle meets those needs.
Step 6: Guest Drive
Give your guests the opportunity to experience the vehicle on a safe route.
Step 7: Option Selection
Find the best way to meet the guests' needs and budget. Appraise any trade-in. Complete the paperwork.  Meet with the business office to evaluate financing options.
Step 8: Taking Ownership
Prepare the vehicle. Show all the features and buttons of the new vehicle. Introduce the new members of the Planet family to the service team.
Step 9: Follow-Up
Ensure that the experience went well and confirm that the new vehicle is performing well.